Art, creativity and creating is for everyone.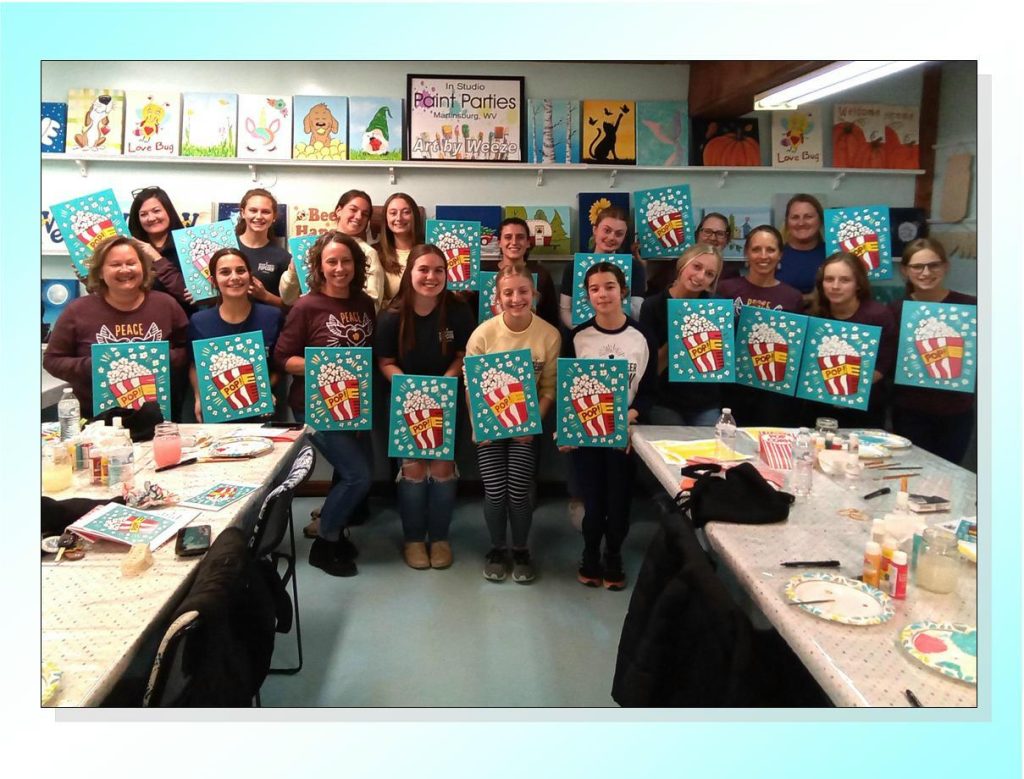 Private Parties are perfect for…
Girl's night out
Social groups
Family get-togethers
Retreats
Home school groups
Birthday parties
Bachelorette parties
Senior citizen groups
Team building
Corporate events
Employee appreciation parties
Are you ready to PAINT and …
be creative
try something new
surprise yourself
relax and unwind
make new memories with friends and family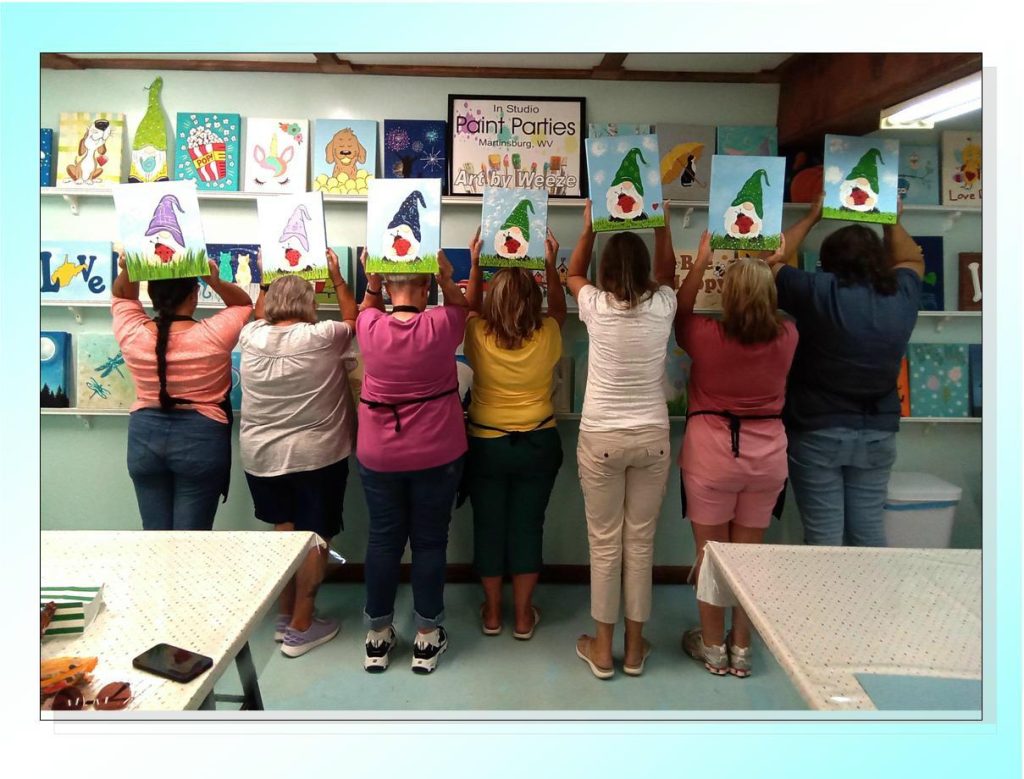 I pre-sketch the design on the canvas for you, no worries about free hand drawing. Step by step instruction, materials, and a selection of colors provided so you can make your painting as unique as you are.
My goal is to make ART-ing fun and an enjoyable experience for all who spend time in the classroom.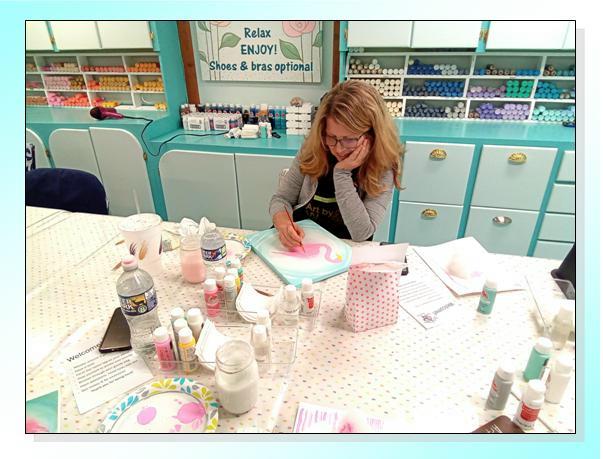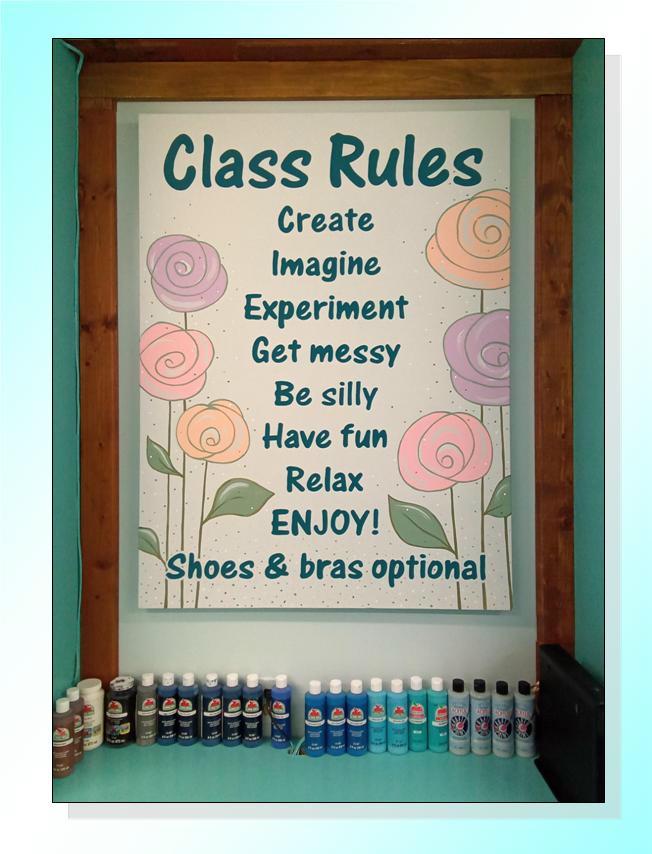 Class Rules…
Because rules are important!
In-Studio Paint Party info…
Where? My studio, 700 Diamond Ave., Martinsburg, WV
Skill level? All skill levels, no experience needed. I provide step by step instruction and pre-sketched canvases, no free hand drawing required
Ages? 8 and up
How long are parties? Parties usually run 3 – 3.5 hours
How many people can attend a party? Up to 20 people
What is a private paint party? You select the painting from my current selection and we all paint it together, invite 6 to 20 people, contact me to reserve a time and date. Weekdays and weekends are available, 1PM or 6PM
How about open parties or individual seating? Join the Art by Weeze Paint Party group on Facebook to see availability. https://www.facebook.com/groups/artbyweezepaintparties Or email me for details
Are deposits required to reserve the classroom? Yes, a small deposit is required and you pay the balance when you arrive.
How much do parties cost? $35 per person for most paintings. $40-45 for most wood craft projects.
How to pay? Cash, credit card, PayPal
Do you need to bring anything? Just you! All art supplies, materials and instruction are provided.
How about snacks? I always have bottled water and light snacks available in the classroom. You are welcome to bring your favorite drinks and snacks.
No alcoholic beverages are permitted.
Still have questions? Email me at sheila@artbyweeze.com