Reserve the Art by Weeze classroom for your next paint party!
Have questions? Feel free to contact me.
Studio phone is 304-264-4604 (no text please) Email sheila@artbyweeze.com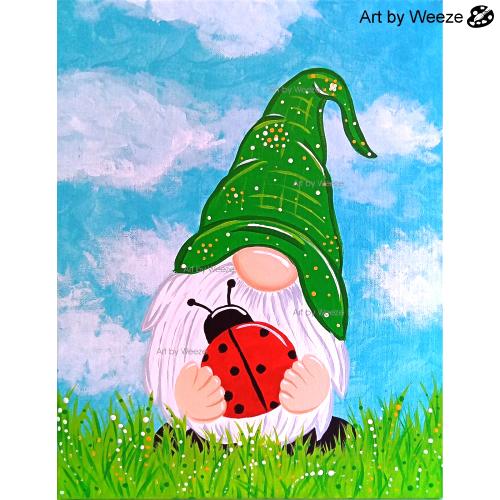 In-Studio Paint Party info…
Where? In my classroom, 700 Diamond Ave., Martinsburg, WV
Skill level, not an artist? You don't need to be! I provide step by step instruction, stencils, traceables and minimal free hand drawing.
How long are parties? Parties usually run 3 – 3 1/2 hours.
How many people can attend a party? For now, 8 people per party.
Are masks required? For now, masks are optional. If Covid case rise again masks will be required.
What is a reserved paint party? You select the painting theme for the party, invite 5 to 7 people you would like to spend time with, contact me to reserve a time and date. Schedule your party for a weekday or weekend at 1PM or 6PM.
How about open parties? Join the Art by Weeze Paint Party group on Facebook to see availability. https://www.facebook.com/groups/artbyweezepaintparties
Are deposits required to reserve the classroom? Yes, a small deposit is required and you pay the balance when you arrive.
How much do parties cost? $30 per person for most paintings. $30-$40 for most wood projects.
How to pay? Cash, credit card, Zelle, PayPal and Venmo.
Do I need to bring anything? Just you! All art supplies, materials and instruction are provided.
How about snacks? I always have bottled water and light snacks available in the classroom. You are welcome to bring your favorite drinks and snacks.
Still have questions? Email me at sheila@artbyweeze.com